Super Excited to be working with two incredible organizations in offering this workshop….
Granular Spray, Sgraffito, and Watercolor Enamel with Alisa Looney (online)    
June 19 – June 27, 2021
$375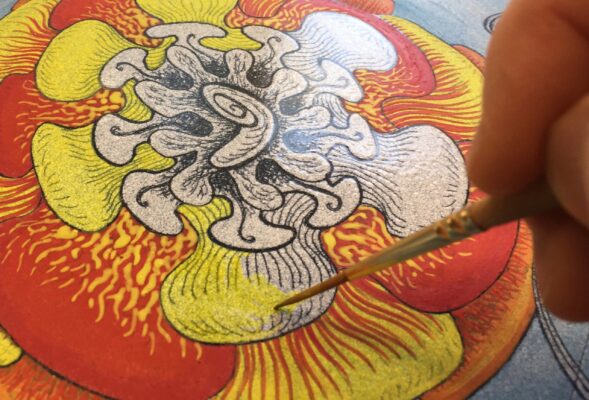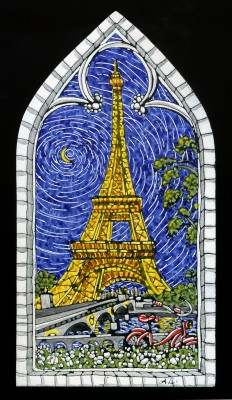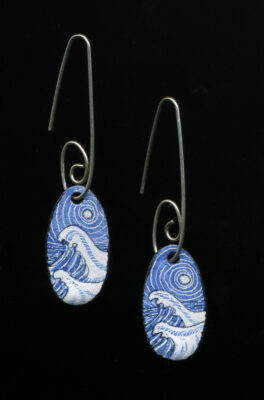 Expand your artistic tool kit by learning to sgraffito with ease in liquid enamel, and no more chipping! We will work on pre-enameled steel, adding layers of glass with granular spray, sgraffito and watercolor techniques to create colorful, custom surface treatments.  
Join Alisa Looney as she shows us how to use spray application to achieve a buttery smooth surface and create extremely detailed sgraffito designs. Alisa will show you how to add color with watercolor enamels on top of your sgraffito for a rich, layered, and colorful effect!
Design, cut and prepare pre-enameled steel for enameling. Copper shapes can also be used. Learn to apply white liquid enamel with the granular spray technique, resulting in a powdered finish that allows you to sgraffito (scratch) clean lines with ease and control when making marks, textures and/or drawings into the surface. Experiment with several sgraffito tools to create varied line qualities and thicknesses in mark making such as cross hatching, stippling, brushing and combing.
This technique opens avenues for the freedom to work in any virtually any style: loose and expressive or detailed and precise. After firing the white layer, you will add depth and color by painting with Watercolor Enamels. Appropriate kiln-firing temps and techniques for each layer will be covered. You can expect to complete a series of small panels and jewelry elements during this workshop. Live demos and instruction in four separate three-hour zoom sessions will allow plenty of time to practice between sessions.
ALL LEVELS WELCOME!  Prior enameling experience is recommended. Kilns are required for this workshop.
Workshop Hours:
Saturday and Sundays  10 AM to 1PM Pacific Time
June 19, 20, 26, and 27, 2020
Cost: $375
Materials List: Provided after registration
Registration: Maximum of 15
Refund Policy: No refunds unless your workshop position can be filled by another person.
Organizers:
Center for Enamel Art – Register here


Below is a fun video of Alisa demonstration her sgraffito process, drawing into the granular spray layer, using a sharp pin-pen tool, ending with close up (before firing in the kiln).